"A walk on the beach calms my mind, rejuvenates my body, and uplifts my spirit. My intention is to bring this same sense of well being to you through my work."
–Gina Racanelli, Certified Massage Therapist and Reiki Practitioner
Gina has 24 years' experience working with clients of all ages and with a variety of ailments and injuries. She is passionate about helping her clients live a better life using therapeutic touch to reduce their pain, tension, and stress.

Gina helps her clients:
Prepare and recover from sporting events and surgeries
Reduce pain and inflammation caused by chronic problems, such as carpal

tunnel syndrome, sciatica, plantar fasciitis, and lower and upper back pain

Relax and release stress, which has accumulated in their body and mind
Healing Waves is conveniently located in the Vallemar District in Pacifica, California, with stress-free parking and a ground-level entrance.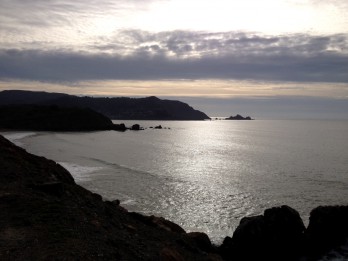 160 Reina Del Mar, Pacifica, CA 94044
650 465-4683